Sheriff Tom Vs. The Zombies DVD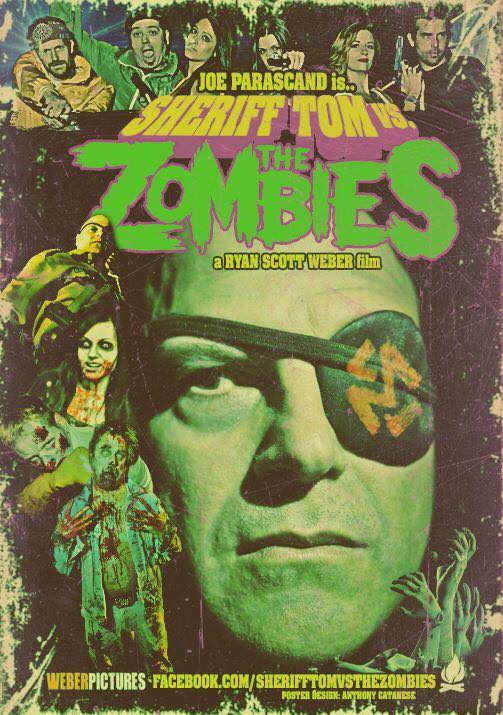 A year after the brutal slayings by Mary Horror, Sheriff Tom Walker is alive and well. The egotistical antihero is on the loose, and he's got Mary Horror's spell book. The new Mayor, Lloyd Rockland, has cancelled Mary Horror Night, banning anything Mary Horror, but that doesn't stop Sheriff Tom from planning a killing spree similar to Mary Horror's to take her out of the spotlight. And what better way to start it than during an illegal séance party that's supposed to bring Mary Horror back to life. In the middle of it all, a spell is accidentally unleashed that turns everyone in town into flesh eating zombies. Join Sheriff Tom Walker as he battles the flesh eating walking dead.
Special features include Behind the scenes look as well as a blooper reel!